thieves
atlas pin
Playfully subversive, this 18 carat yellow gold brooch takes the form of an ant carrying a pearl.
The atlas pin is part of the thieves collection, in which traditional forms are given a surreal twist, as tiny golden ants threaten to dismantle the jewellery and run away with the glittering gems.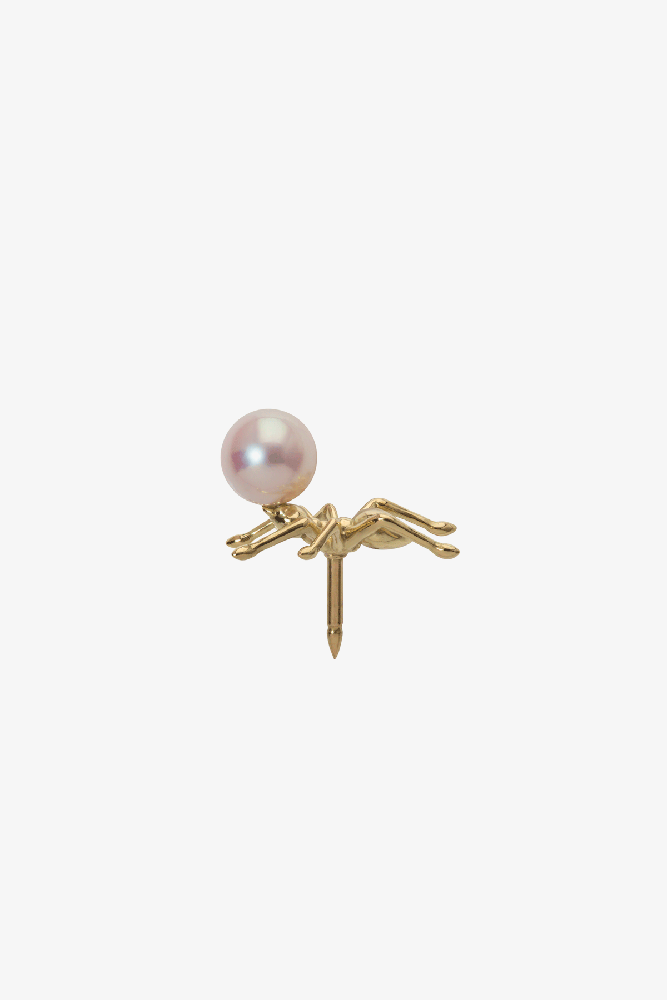 Additional Info
materials & pearl details - Approx 6mm Akoya pearl set in 18 carat gold, with UK hallmarks and steel clutch back fixing. Brooch measures approximately 1.3cm.
lead time - As this piece is made to order, please allow 4 - 6 weeks for delivery within the UK and 6 - 8 weeks for delivery outside the UK.
customisation - Frances would be happy to work with you to customise pieces from this collection. For more information please see her bespoke page.